Touring in Singapore: Sungei Buloh Wetland Reserve
Posted on: 18 December 2020
For now, it seems like a holiday overseas may have to wait for a few more months. Well, in case you are bored of just visiting the central area for your weekend outings, here is one for you to consider! Sungei Buloh Wetlands Reserve.
Hiking trail all the way at the North
You may joke that you have to bring your passport, but at a time like this the passport joke will bring about tears especially from us.
Located towards the end of Singapore, this place might be accessible only by bus or car but still, it offers a great place to have a healthy walk in nature, discovering all sorts of animals and plants along the way. The entire hiking trail is only about 3.3km which is a good distance to bring your elders along for exercise.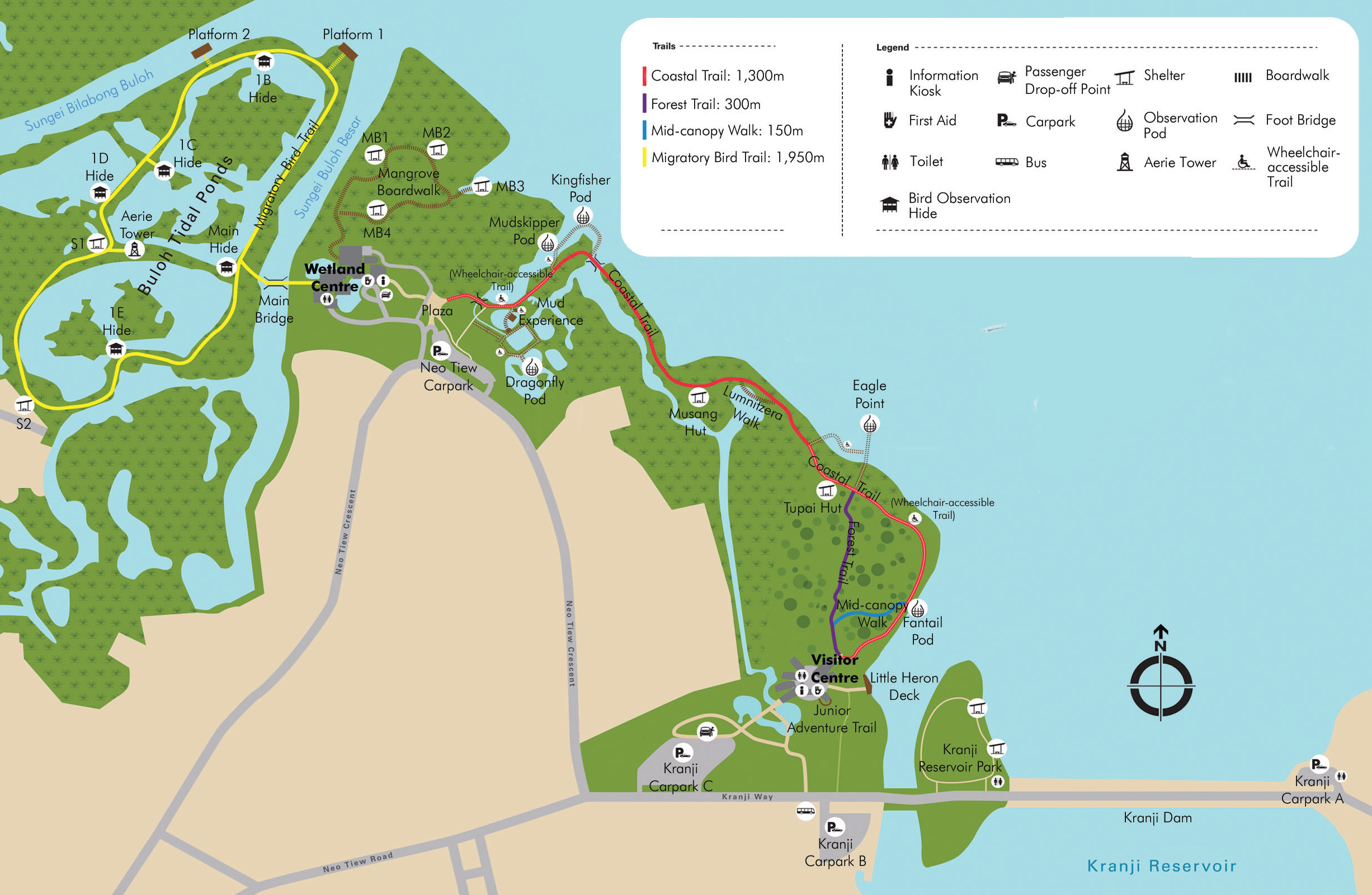 Map taken from NParks.
Enjoy your walk in nature
A little different from your other hiking trails in Singapore such as the Southern Ridges, Macritchie Reservoir or the famous Bukit Timah Hill. Sungei Buloh is a wetland which will feature mangroves, forest and mudflats. Mangroves swamps are always highly regarded as natural tourist sites so what better to see it at home! With the different habitats available, you can train your keen eye as you spot the different wildlife from migratory birds to monitor lizards and crocodiles!
Just as we entered the place from Carpark C, we see some photo enthusiast taking photos of birds up in the trees. This may require you to bring a professional camera with a zoom lens as we could not catch the birds with our phone. Our greatest prize was catching our celebrity crocodile swimming on camera!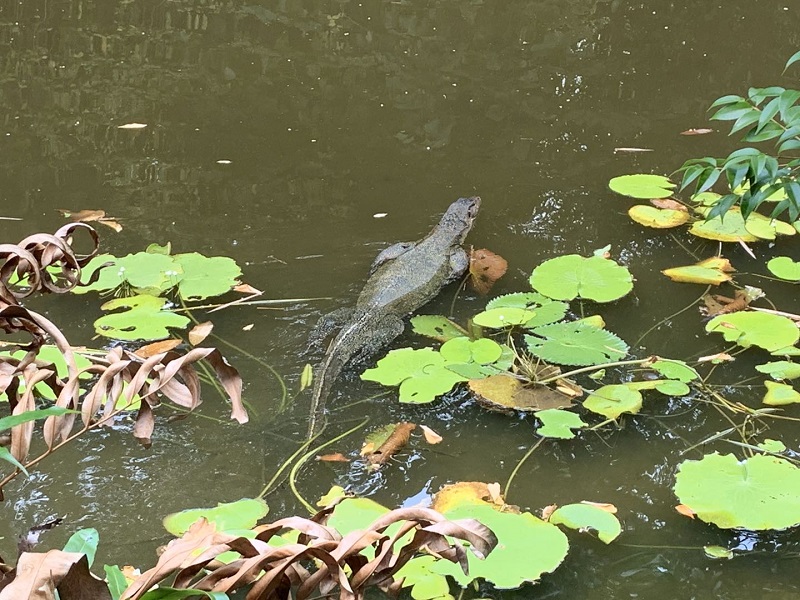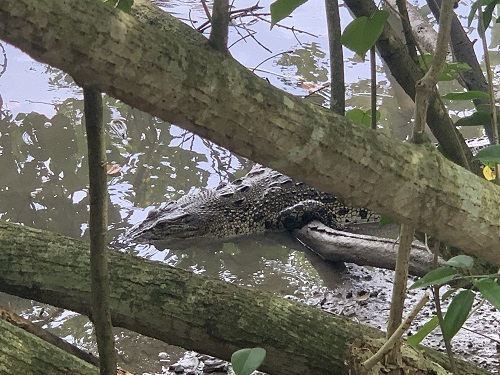 Great Place for photos
The wetland is a great place to take some good photos with your friends and family as well! Take photos with giant plants and trees as well as the picturesque coastal trail where you will find points of interest such as Eagle Point and Kingfisher Pod. On clear weather, you can also spot Johor from across. You can catch our video of Sungei Buloh we posted on Facebook here!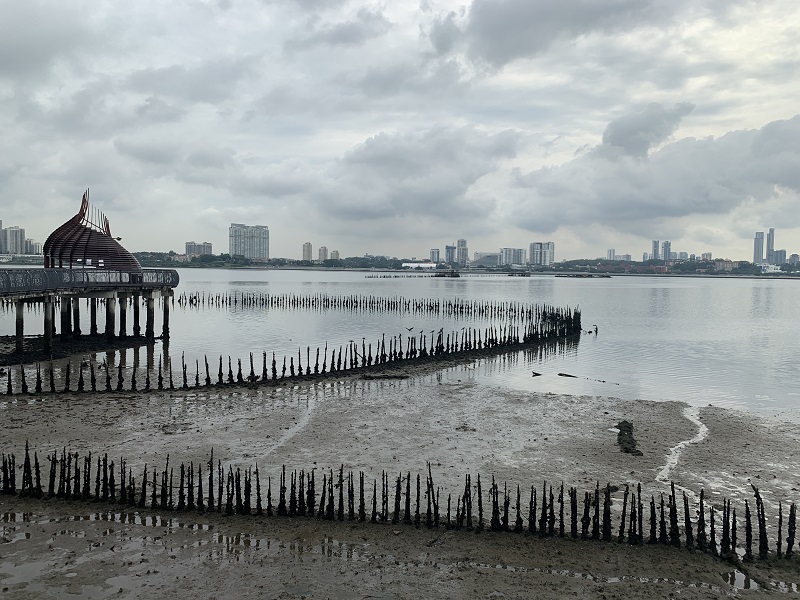 If you are like us, who went on a weekday morning, we only saw 2-3 groups of people along the coastal trail. You can easily sink into the calm atmosphere of the place. On weekends, we will expect more people but the place should still be spacious enough to take your time with our photos and your walk. Based on the map as provided by NParks, your journey in the wetlands will mostly start from Carpark C entrance and will take about 3 hours to complete the trail.
Before we can travel again, let's enjoy our touring in Singapore!