Should You Visit Xinjiang?
Posted on: 13 May 2018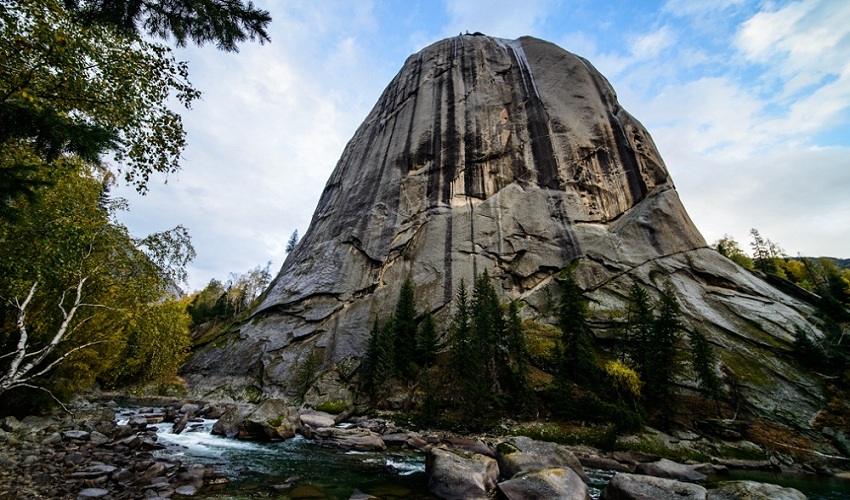 For those who love to travel to China, it would be a waste to not travel to Xinjiang. With beautiful scenery and a culture that is unique and different compared from other areas of China, it offers a whole different experience for travellers who normally visits the Eastern side of China; Forbidden City in Beijing, the fast-moving life in Shanghai, or taking a bet in Macau. However, one question remains, should you visit Xinjiang?


What is Xinjiang?
Never heard of Xinjiang? Don't worry. Xinjiang is located northwest of China. They are known for their unique food and diverse culture compared to other areas of China.
With history that dates back to almost 40,000 years, this place serves more than just food and culture. Natural photogenic sites are almost everywhere around Xinjiang, from snow-capped mountains, nature reserves, snake-crawling rivers, small hidden villages, abandoned cities, to beautiful deserts.


What to expect in Xinjiang?
FOOD
To foodies out there, especially the ones that have never been to Xinjiang, you would definitely want to try out Xinjiang cuisine. Unlike Eastern Chinese, where their diet focuses on low to moderate meat and fish, along with more vegetables and starches, Xinjiang diet mainly focuses on mutton, as the majority of the people living in Xinjiang are Muslims. This difference is so due to Xinjiang bordering along Pakistan, Afghanistan, Tajikistan, and Kyrgyzstan, making the population diverse, with Central Asian dominating the area over the Han people of China.

Despite being culturally diverse, there was little miscommunication at the area. With the locals mostly fluent in Mandarin and/or Uyghur. Older English language would refer their language as "Chinese Turkestan".
NATURAL SCENERY
MOUNTAINS
Home to the world's second largest mountain, Mount K2, Xinjiang is well-known for its beautiful natural scenery.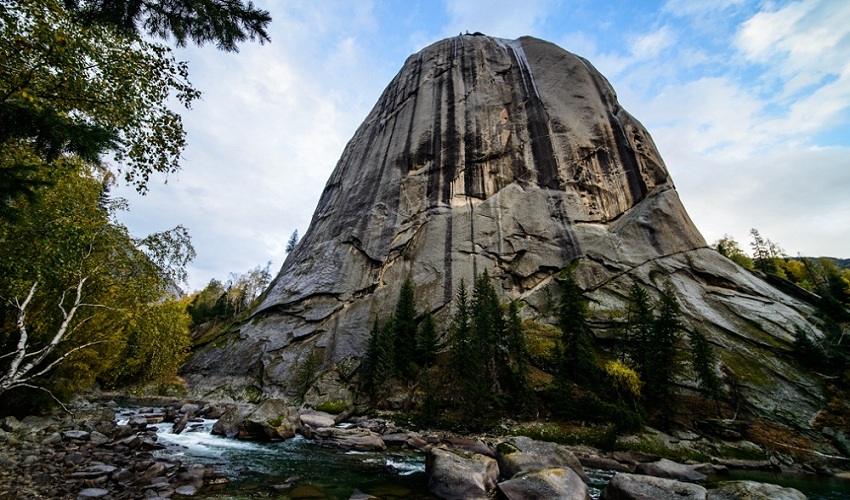 With numerous snow-capped peaks, like Bogda Peak, Gasherbrum III, Tian Shan, etc. Not to forget the unique ones like the Flaming Mountain and the famous Shenzhong Mountain, known for its natural bell-shape. Skiing is a recommended activity for those who are visiting Xinjiang, though altitude sickness would be something to watch out for.


GRASSLANDS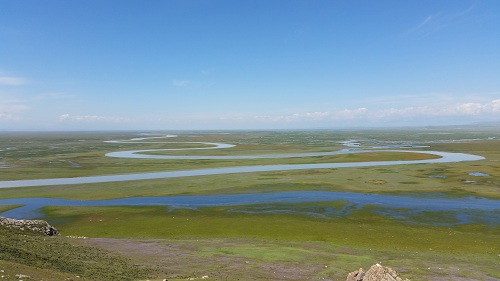 Xinjiang is known to offer naturally untouched grasslands and scenic spots such as Ili Nalati Scenic Spots, Bayin Buluke Grassland, and Gongnaisi Grassland.

Ili Nalati Scenic Spots, also named as "Sky Grassland" due to its high altitude and steep terrains, is one of the four largest grasslands in the world. The grassland's beauty is beyond words; with sheep and cattle dotting in like waves in the sea of grass. By June to September, flowers sweep the grassland, spraying in vibrant color to the green grassy canvas.


NATURE RESERVES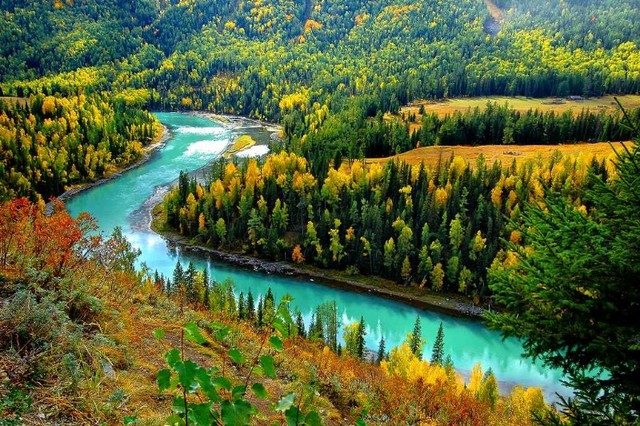 To preserve such marvel, several nature reserves have made an effort to maintain the natural beauty while allowing visitor to come and wow. Some of the well-known reserves are Kalamaili Nature Reserve and Kanas Nature Reserve.

Kanas Nature Reserve is stored to perfection, with its main attraction, the Kanas Lake. This lake is surrounded by soaring mountain peaks, separating the lake into different bays. Each bay has its own unique features. A picturesque spot you would not want to miss out.


SEASONS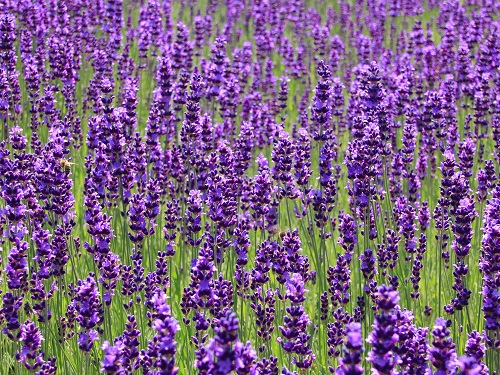 During Spring, Nalati Grassland blossom with flowers. It is a great destination to go to start spring. For summer, it is recommended to visit the Yining region where lavenders started to bloom. Get a chance to witness this royal purple field! During autumn, Xinjiang is known for the Poplar Forest Natural Reserve. Finally, visit Hemu Village during winter. This snow covered village will give you a winter wonderland feel.


WANT TO TRAVEL TO THESE PLACES?
We have trips organized for you to look at and decide on. Head down and check out the itineraries that matches to your liking
12D Southern Xinjiang (Lavender Season)
12D North-South Xinjiang

OR get your own customized trip with us. Contact us now to know more! Want to see our other itineraries??
8D7N Mount Putuo and Mount Jiuhua
10D Morocco Trip!
8D7N Korea and Jeju Island